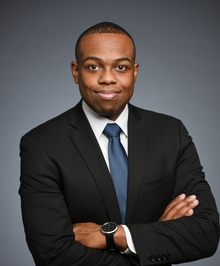 Education & Certifications
Cornell University, B.S., Applied Economics and Management
Affiliations & Memberships
Turnaround Management Association - University Relations Committee Co-Chair
Jaron B. Hite
Senior Associate
CONTACT INFORMATION

V-Card
Jaron is responsible for financial and operational analysis. His work has incorporated developing 13-week cash flows, key performance indicator identification and tracking, S&OP (sales and operations) integration, net working capital analysis, inventory tracking system implementation, inventory forecasting, and demand planning in addition to managing client relationships and providing overall analytical support.
Download Full Biography
>>
Professional Experience
Jaron's recent assignment included serving in the office of the Chief Restructuring Officer for a manufacturer of construction pavement and maintenance products. His work included treasury management. vendor management, developing financial and liquidity forecasts, as well as managing the sales and operations planning initiative. Jaron's work was also integral to supporting the investment bank as part of a successful sales process.
Prior to joining AEG, Jaron was a Due Diligence Analyst with RedRidge Finance Group, where he was part of multiple teams performing Quality of Earnings reviews for strategic and financial buyers across a variety of industries. He also completed Field Examinations on behalf of banks and alternative lenders.
Previously, Jaron was a member of the audit staff of Ernst & Young in Chicago, where he supported clients by documenting client processes and performing tests for adequate controls.
Civic Involvement
Service Corps of Retired Executives, Certified Business Mentor
Adult Education Tutor, Centro Romero Community Center