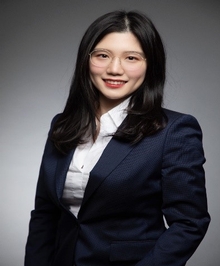 Education & Certifications
Yale School of Management, Master of Management Studies
Simon Fraser University, B.A. Economics
Affiliations & Memberships
Turnaround Management Association (TMA)
Women Investment Professionals (WIP)
CONTACT INFORMATION

V-Card
Olivia assists the team in performing financial analysis and modeling, cash flow forecasting and industry research. Her work involves tracking clients' financial performance, building forecasts and conducting sensitivity analysis.
Prior to joining AEG, Olivia worked for two years as an Analyst for GF Securities in Canada, where she assisted in advising on M&A transactions between Chinese and Canadian Public companies in energy and industrial sectors. Her work included building valuation models as well as drafting marketing materials for potential clients.
Download Full Biography>>
Olivia has also worked as an M&A Analyst for TengLong Aviation, where she facilitated the negotiation for a sell-side deal for Reliable Aviation Services, collaborating directly with auditors and cross border advisors to assess post-merger business prospects, financial performance, and synergies.
Olivia is fluent in both English and Mandarin Chinese.