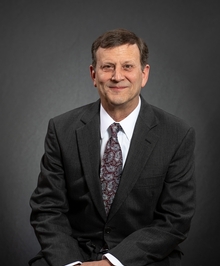 Education & Certifications
BS, Chemical Engineering, Texas A&M University
BS, Analytical Chemistry, Texas A&M University:
Jeffrey J. Campbell
Senior Industry Specialist, AEG Partners
CONTACT INFORMATION

V-Card
As an Operations, Engineering and Manufacturing Leader, Jeff has leveraged his global experience and strengths across multi-plant operations. His background includes leadership roles focused on driving efficiencies across the specialty materials and chemical industries, while implementing best-in-class international manufacturing and supply chain processes, improving safety, equipment reliability, productivity and quality while reducing operating costs. Jeff's strength is in encouraging operational excellence through critical thinking, ability to create shared vision, and build cohesive, empowered multinational teams.
Professional Experience
Jeff's most recent AEG engagement was to lead the restructuring/consolidation for a multi-plant manufacturing operation, while leading the design and executing the start-up of a new processing facility, resulting in over a 35% reduction in non-material manufacturing costs.
Previously Jeff was Vice President, Manufacturing at Minerals Technologies, Inc. (formerly AMCOL International), where he managed 33 domestic and international facilities for MTI's Performance Materials and Construction Technologies, a $1billion business. Jeff's career with AMCOL began in 2007 as Director of Manufacturing. He was instrumental in consolidating operational functions from plants to headquarters, reducing operating costs by $35M and working capital investment by $55M through the introduction of various processes including Six Sigma, TPS, Lean, S&OP and Demand Planning
.
Prior to Minerals Technologies, Jeff held various positions including COO at Lion Copolymer, Operations Manager at The Lubrizol Corporation (Goodrich), Lead Process Engineer at Huntsman and Plant Manager at BP (Amoco) as well as Plant Manager at Union Carbide.
Board of Directors
Chemical Industry Council of Illinois (CICI) March 2002-2004
Vice Chairman - Louisville Chemistry Council, May 2003
Civic Involvement
Vice Chairman, Louisville Chemical Industry
Chemical Industry Council Illinois (CICI)